Indiegogo Entrepreneur Profile
The Problem: Crowdfunding only fosters short-term relationships
As Indiegogo, one of the largest crowd-funding platforms, grows, the platform is looking for opportunities to empower entrepreneurs and backers with longer-term connections.
I worked with Vanessa Ng, Ken Chen, and Jess Liu to re-design the profile page to reflect the entrepreneur's journey on the platform and create opportunities for backers who want to support the entrepreneur over the long term.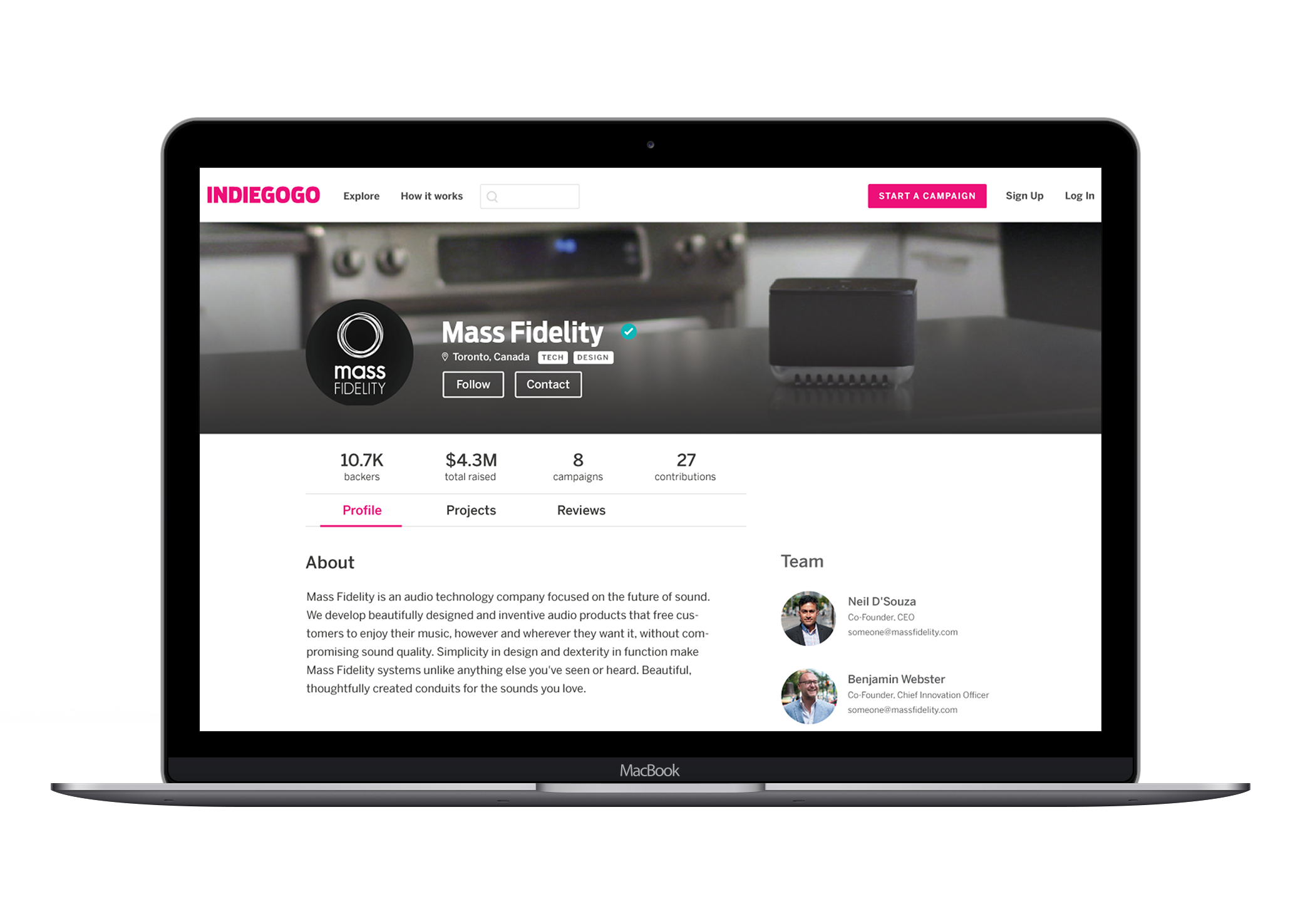 My Role:
We worked in four sprints: (1) User Research, (2) Concept Development & Prototyping, (3) User Testing, and (4) High-Fidelity Presentation. I led the second sprint, turning user research insights into profile features and iterating on them. I created an asset library for wireframeing and delivered mid-fidelity mockups to the client with annotations explaining our design decisions.